Jan 12, 2023 11:15 AM Central
Tonya Danee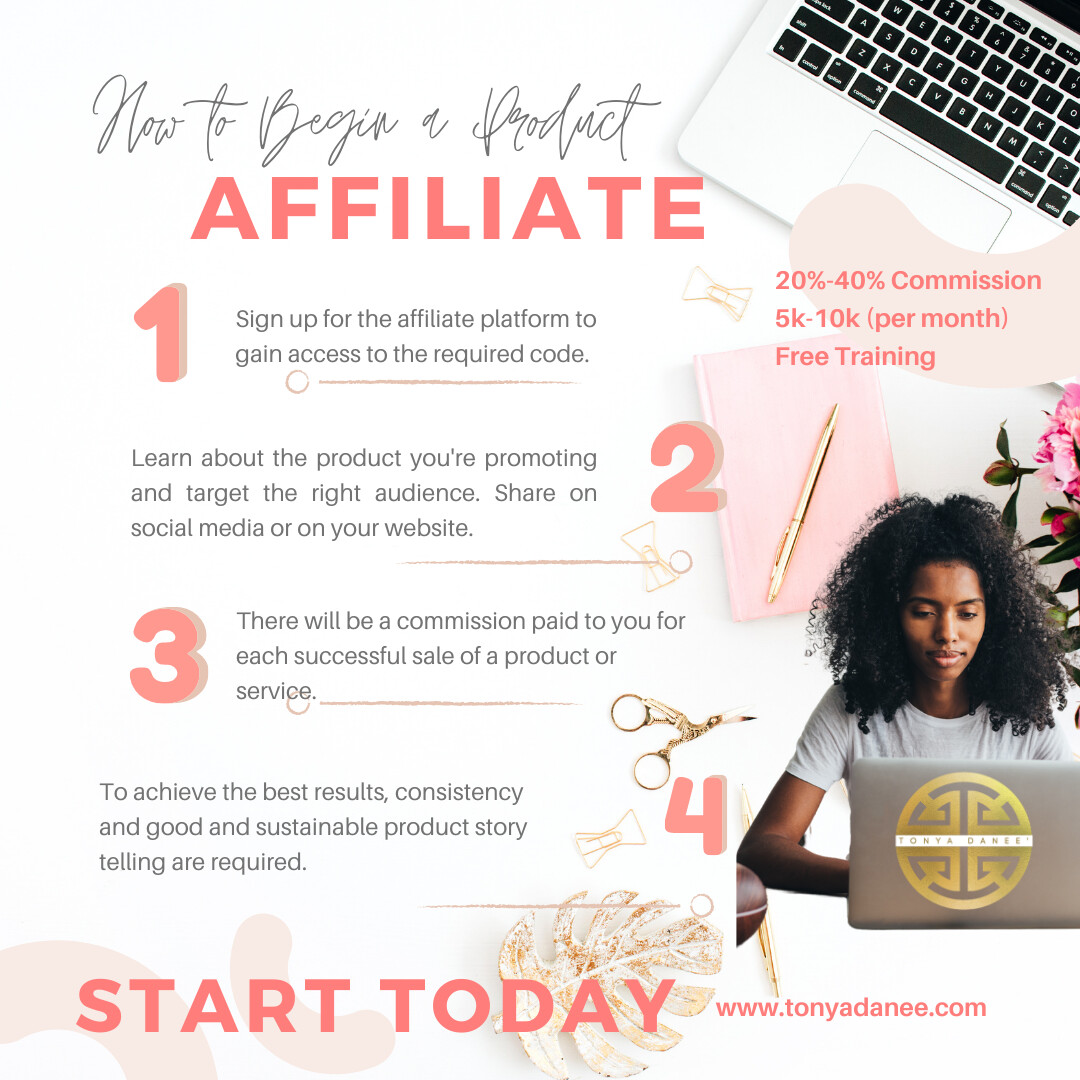 Benefits of an Affiliate Program
1. Cost-effective: Affiliate programs are one of the most cost-effective ways to market a business. There are usually no costs associated with setting up an affiliate program and since affiliates are only paid when they generate a sale or a lead, businesses don't have to pay anything upfront.
2. Increased Exposure: Affiliate programs can help businesses increase their reach and visibility. By leveraging a large network of affiliates, businesses can get their products and services in front of a vast audience that they wouldn't necessarily be able to reach through traditional marketing methods.
3. Increased Sales: Affiliate programs can result in an increase in sales for businesses. Affiliates can be very effective in driving traffic and sales to a business's website, which can result in more sales and revenue.
4. Low Risk: Affiliate programs are relatively low risk for businesses. Since affiliates are only paid when they generate a sale or lead, businesses don't have to worry about investing in an affiliate program and not seeing any return on their investment.
Join our FREE Affiliate Partner Program
Earn 20-40% commission by helping small businesses!
"Thank you for taking the time to read this post on Tonya Danee's blog. We hope that this has inspired you to take a step closer to living an Authentically Aligned life. If you enjoyed this post, be sure to share it with your friends and leave a comment below to let us know your thoughts. For more resources, tips, and guidance on self-discovery and personal growth, be sure to check out the rest of our blog and sign up for our newsletter. Together, let's create a life that is full of abundance, prosperity, and happiness. See you on the next post!
Whether You Participate Or Not, Life Is Still Happening!- Tonya Danee'