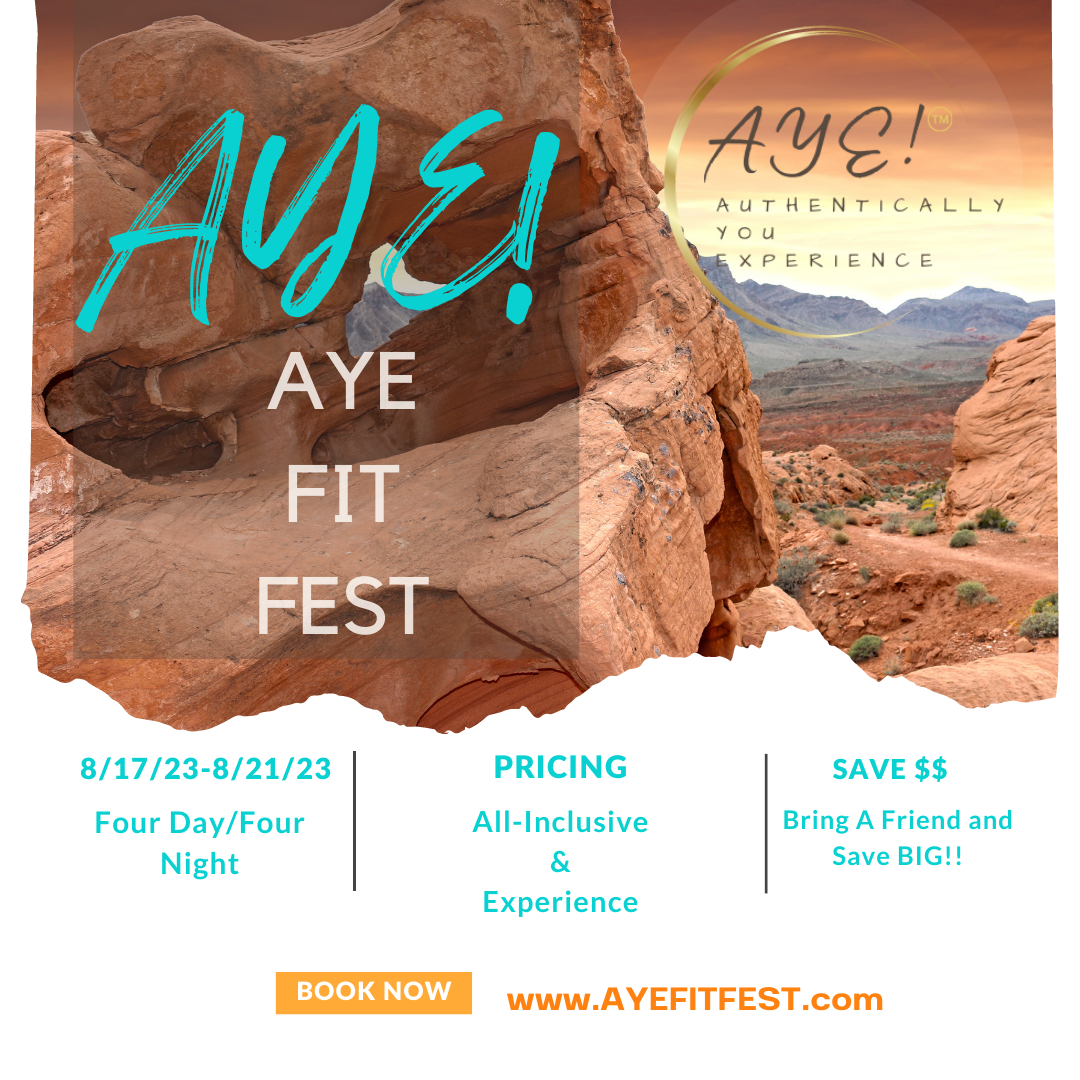 Aug 17, 2023 12:00 PM

–

Aug 21, 2023 11:00 AM

Alaska time
Join us for the ultimate fitness, wellness, and fun experience at AYE Fit Fest 2023! Presented by Tonya Danee' with special guests, instructors, and presenters, this all-inclusive 4-day/4-night festival in Las Vegas is the perfect way to empower your body and mind. From mind and body transforming workout sessions, empowering self-talks, and exciting celebrations with friends, each moment is thoughtfully planned to help mold the #AuthenticYou #AYE from the inside-out.