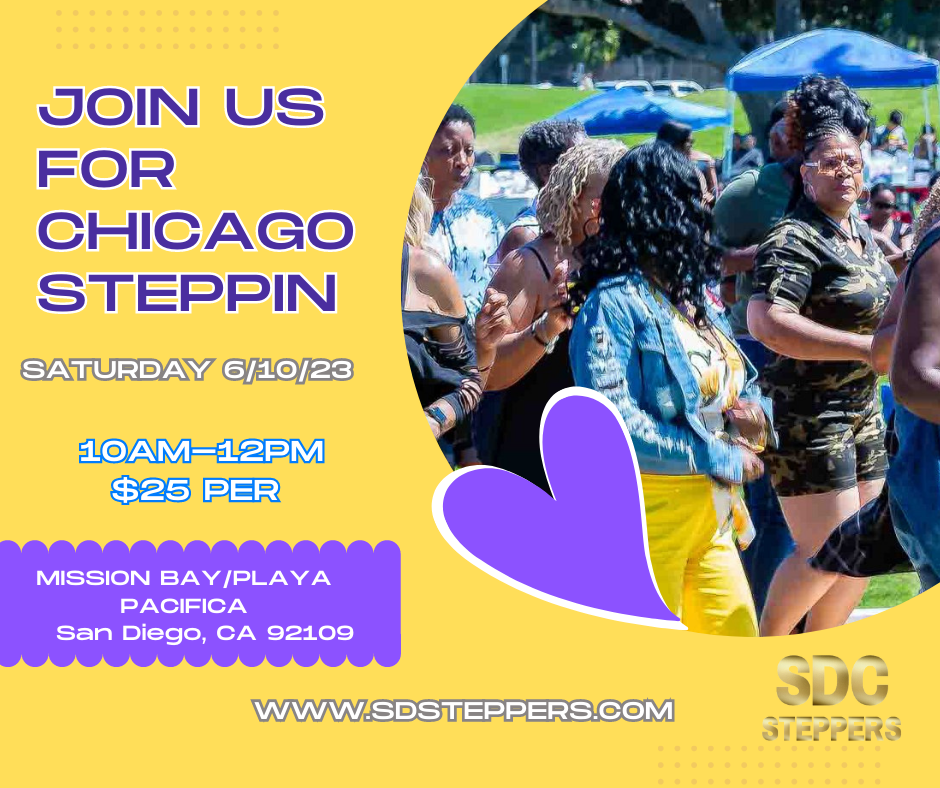 Jun 10, 2023 10:00 AM

–

Jun 10, 2023 12:00 PM

Pacific time
Looking to accelerate your steppin' game? Look no further than SDC Steppers Boot Camp Accelerator! This one-day event on Saturday, June 10th is the perfect opportunity for steppers of all levels to take their dance to the next level. Whether you're a beginner or an intermediate stepper, our experienced instructors will provide you with personalized instruction and guidance to help you improve your coordination, control, and foot placement. Don't miss out on this chance to progress your dance and have fun with fellow steppers!
We're Steppin at The Bay!! See More Info!
FREE TO RSVP
GET TICKETS NOW!